A collapse event occurred this morinng at the summit of Kilauea (July 24, 2018) at 6:41am HST, releasing energy equivalent to a magnitude-5.3 earthquake, which is similar to that released by previous collapse events. In this video, watch as today's event unfolds from the perspective of HVO's live-stream camera. At 6:41:08 (time stamp at upper left), a small tree along the right margin of the video begins to sway. At 6:41:10, a pressure wave passes through the steam plume in the crater, and light is reflected back to the camera (highlights the passage of the expanding sound energy through the air. At 6:41:11, a rockfall begins on the South Sulphur Banks, a distant light-colored scarp on the left
View of lava channel with the plume on the background from Fissure 8
The ocean entry has expanded to the southwest.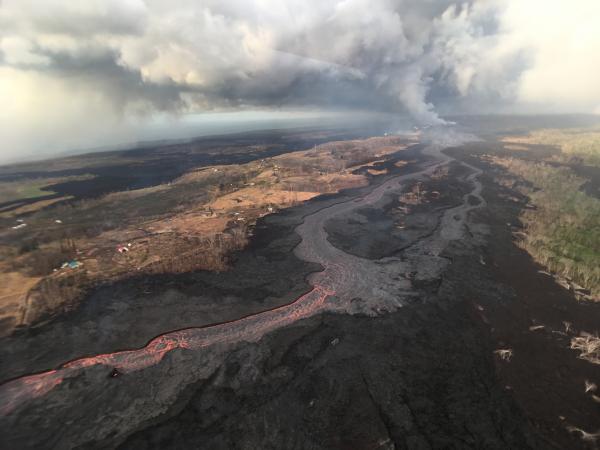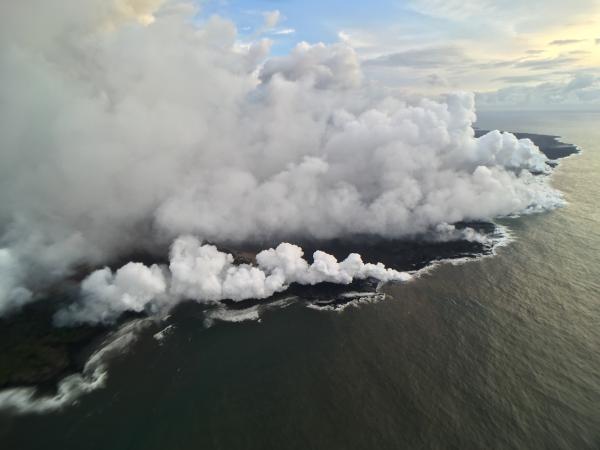 Pohoiki Boat Ramp lava was approximately 575 feet from the boat ramp.                              Latest map as of July 24, 2018 at 10:00 am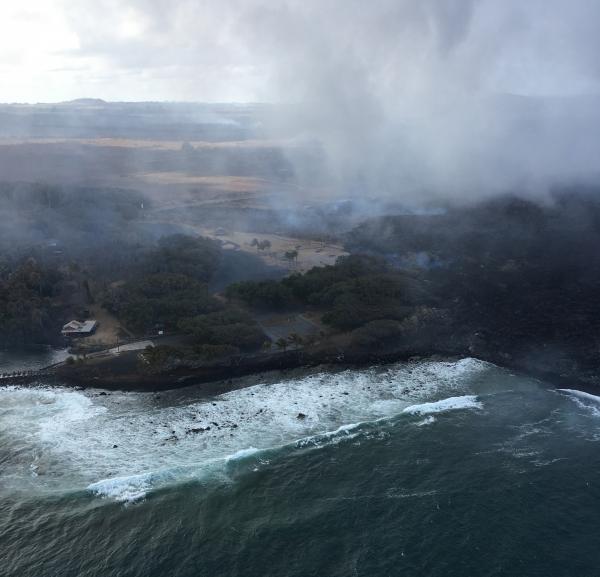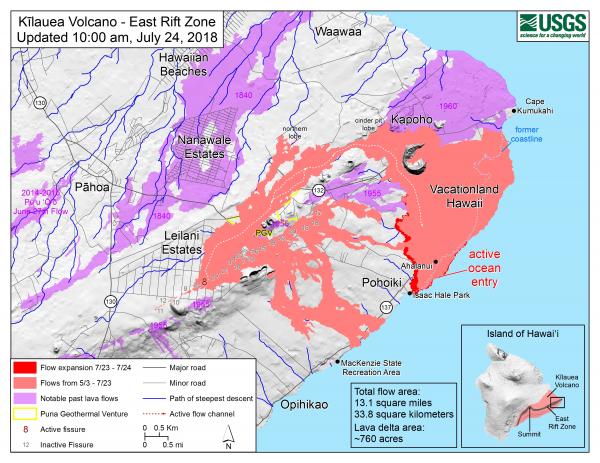 Lava update with Ikaika Marzo abound Ohana of Kalapalana Cultural Tours. This live update was at 6:08 pm today July 24, 2018. The lave entry is about 3 miles long with lots of entries into the ocean. The lava is at the parking lot but Pohoiki is stil there for now. The lava has extended about 100 yards into the ocean where Shack's and Bow's were located.
Live at the ocean entry aboard lava vessel OHANA.

Posted by Ikaika Marzo on Tuesday, July 24, 2018